A few kilometers north of Paris welcome to Campix, our campsite near Paris.
Come and explore Paris, its museums, its monuments, its theatres. Discover the "ville lumière", visit Paris and its districts using the " metro" (tube), attend a football match or a concert at the Stade de France.

Our campsite is located 45km from Paris in the north part of Ile de France, in the Parisian area near Astérix park and DisneylandParis.
In the heart of the countryside, Campix welcomes tent campers, touring caravaners as well as motorhomers who plan to visit Paris and surroundings, its countless sites of interest.

Alternatively keep away from the crowds and stay in a quiet environment a few miles away from the french capital. Here you can also rent a gipsy caravan, a trekkinghut or a chalet Gitotel for a different kind of camping experience.
At campix you can gather wood and make your own small campfire.
For families with children, the playground has got a long slide and the smaller ones car enjoy a paddling pool next to the the main pool. You can buy your Astérix tickeks at our reception.

There is also a cafe where you can pick up your bread every morning and order some snacks.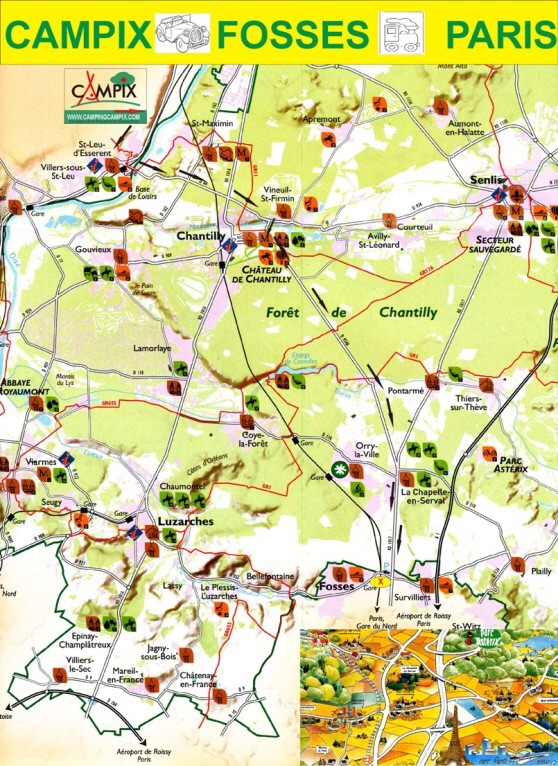 Visiting Paris using public transport:
Simple & easy :
By car to the first station in «zone 5 » (25 min): Fosses/Survilliers. Free parking. Frequent trains (every 30 minutes) from 5 am till midnight, 3 stops in Paris : Gare du Nord (Montmartre), Châtelet ( Le Louvre) et Gare de Lyon (Bastille).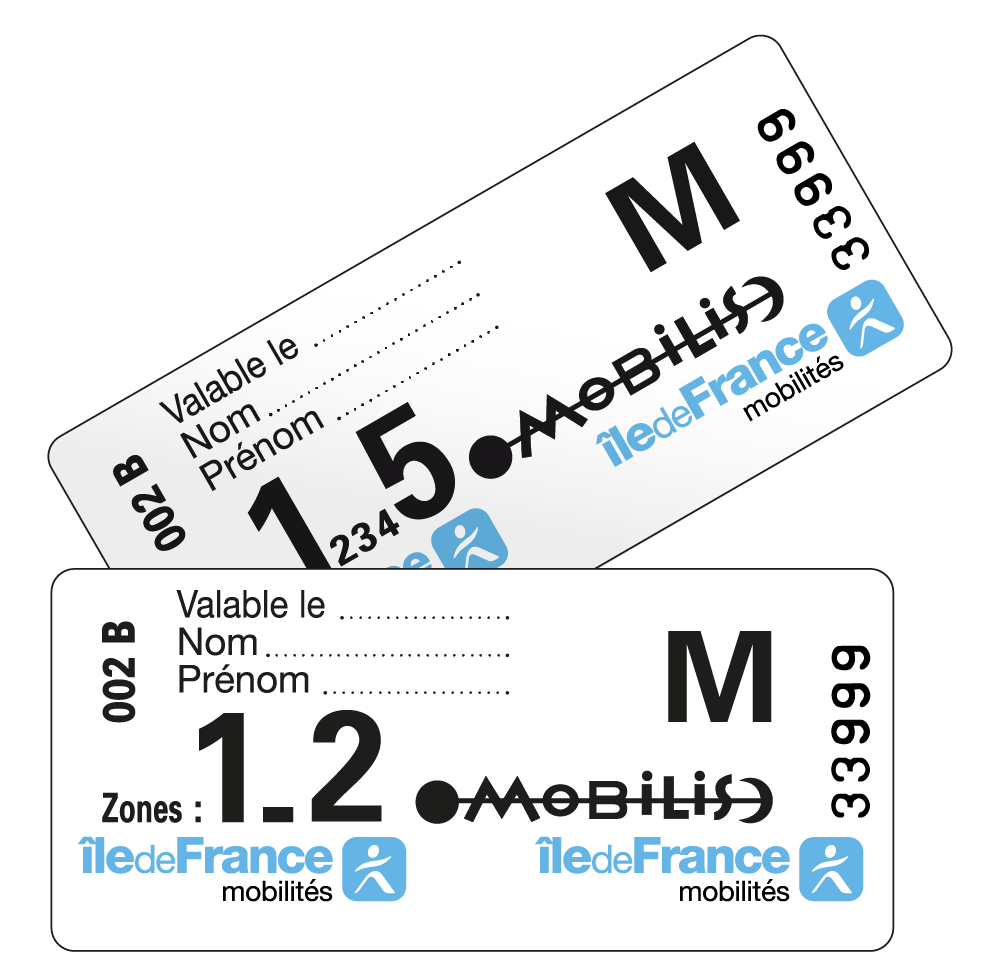 1. If you don't visit Paris more than 3 times from Monday till the next Sunday evening :
You are older than 26 : « la carte MOBILIS (5 zones) is the cheapest option. Unlimited access all day long to all public transport (bus, train, métro, tram, métro régional, funiculaire de Montmartre) within Paris and suburbs and the surrounding Ile de France region (ex. Versailles et Disneyland)
Rate: 16,60 € /day (no reduced rates for children and 65+)
You are unser the age of 26, on Saturdays, Sundays and BankHolidays you can use «le ticket jeune week-end « (entitled like Mobilis)
Rate: 8,40 €/day
For children aged 4 – 11 inclusive « la carte Paris visite (5 zones) « (same as Mobilis but cheaper : child rate).
Rate: 11,75€/day, decreasing rates for 2,3,4 et 5 consecutive days.
Transport is free for children younger than 4.
2- You want to visit Paris more than 3 times between Monday morning and Sunday evening :
« la carte Navigo découverte » valid for one week (Monday-Sunday). Entitled like Mobilis. Rate : 5€ for the card (rechargeble for future use) + 35,40€ a week, no reduced rates for children and 65+.
No car:
The SNCF train station of Saint Leu is at 25 minutes walking distance from the camp site. Time tables are available at the reception of Campix. Less trains on the middle of the day. Change at Creil.
Rate : #24,00€ return ticket (Saint Leu -Gare du Nord)
(reduced rates for children under the age of 12)
Opening hours ticket office station St Leu :
There is a ticket machine for only train tickets (SNCF).
At the ticket office of the station you can buy the following tickets:
For trips within Paris (bus, metro): le « ticket t + »
Rate: 1,80€ ticket and 15,50€ « le carnet » of 10 tickets.
Children 4-9 years « carnet » of 10 tickets at reduced rate: 7,80€
(no single tickets at reduced rate for children)
Its also possible to buy a « carte Mobilis « (2 zones)
Rate: 12,30€/day

« Paris Visite enfant » (2 zones)
Rate: 6,10€/day
Attention please : the parking of the Fosses station is because of the limited access height (2m) not accessible for campers.
The free parking of the next station in Louvres does not have this limitation.
You can also park your camper at the train stations of Chantilly (17,50€ return ticket by train to Gare du Nord) and Creil (20,00€ return ticket by train to Gare du Nord). Time tables available at the camp sites reception.

Attention: no free parking!
Rates parking Chantilly and Creil :
1-2 hours 2,50€
Day 7,50€ / 8,70€