CAMPSITE CAMPIX: In the heart of the country and close to everything
Camping Campix is located immediately north of the commune of St-Leu-d'Esserent, close to the river Oise, in an disused stone quarry, now covered with thick growth of vegetation. The metres high limestone walls of the former quarry, in which the campsite is cuddled up, are a natural fence at the north and west side, offering the site a quite particular ambiance.
On top of that, thanks to the astonishing inclination of the lot, one wouldn't say that the campsite offers 175 sites almost all empowered with electricity.
Plenty of space in the off season and unfenced pitches. In July and August a friendly, busy atmosphere where children quickly make friends in grounds offering many opportunities for adventure.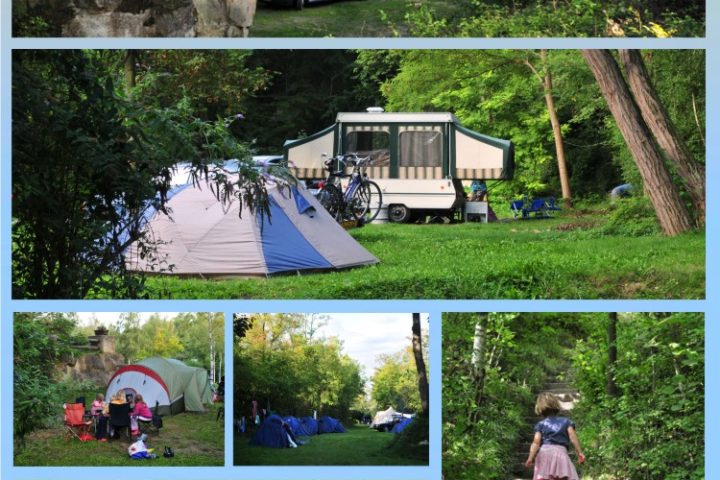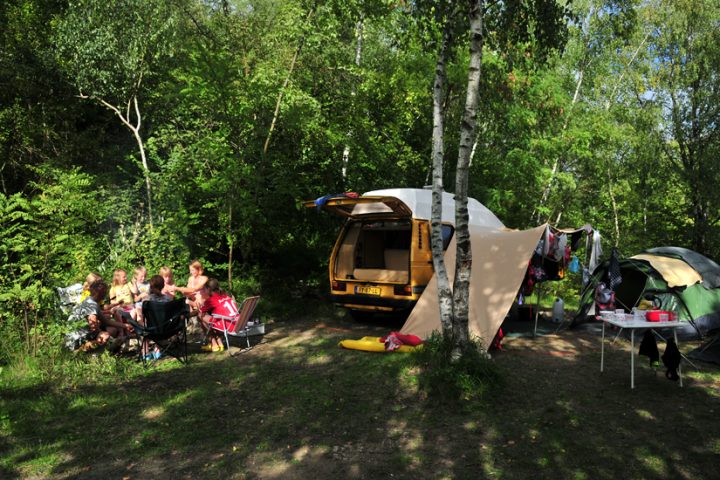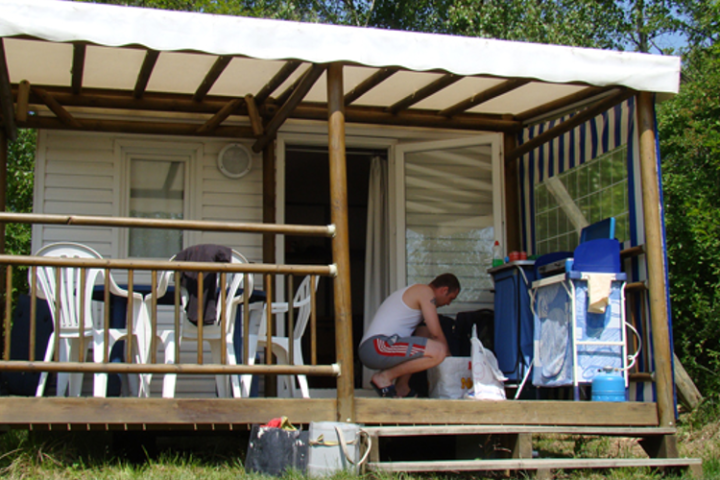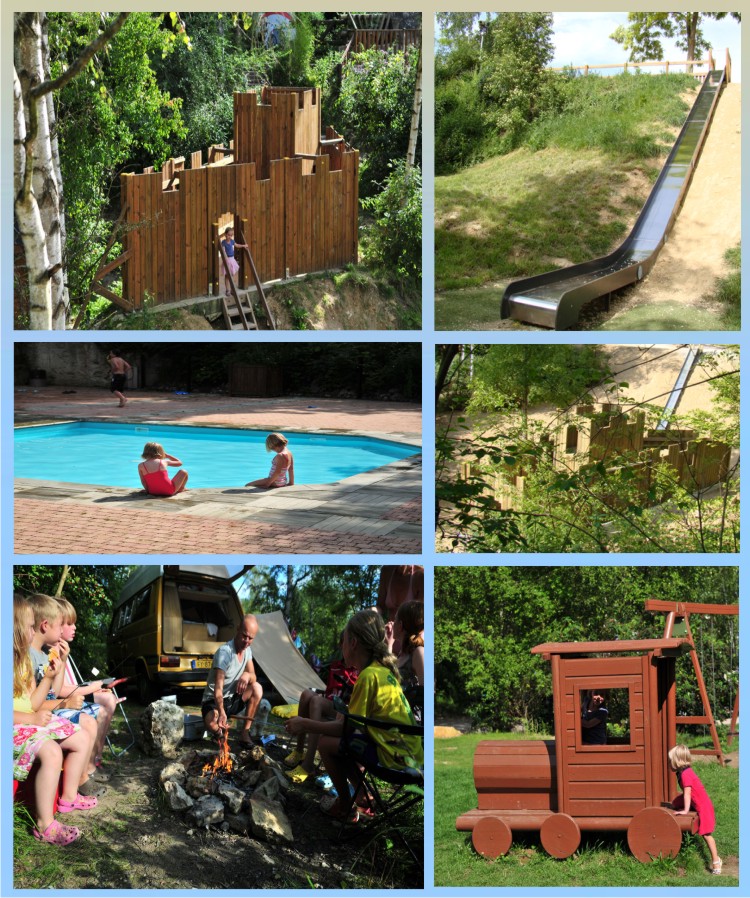 For campers having light material at their disposal, the mini valleys of the camping site at the periphery of the lot give the illusion of a campsite in the wilderness. Small camp fires which do not disturb other guests are also allowed.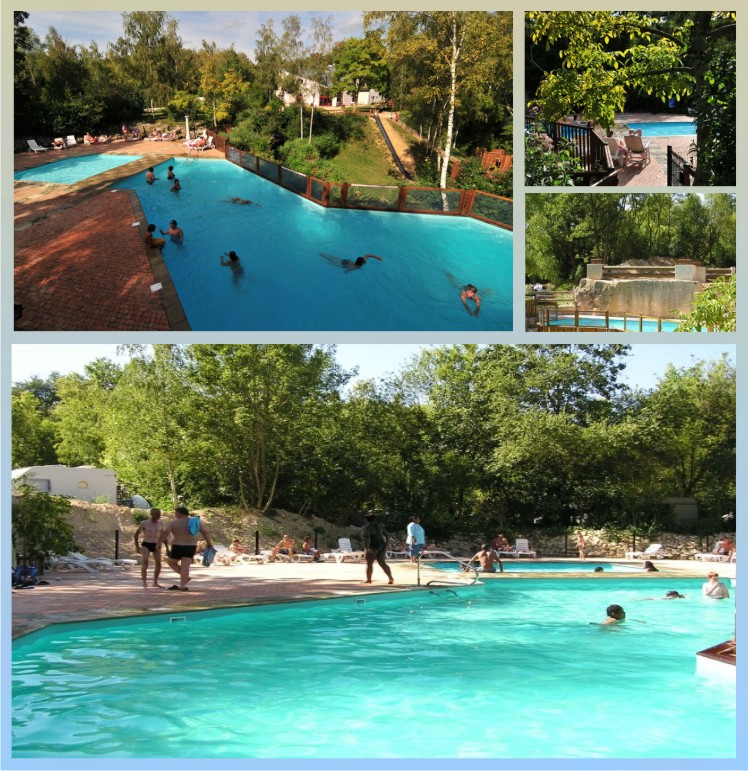 The swimming pool is also a good reason for a longer stay. Contrary to other campsites, there is no permanent residence at Campix.
Don't you have a tent or a caravan?
Then you can rent a 4 persons-cabin equipped with heating, a fridge and a covered terrace with a camping kitchen. Water, showers, toilets etc. are available at the camp's central facilities.
The "Roulottes" or Gypsy caravans are even more fun, particularly with small children. These are for a maximum of four people. Sited at the highest point of the grounds (that means climbing the steps to get there!) they offer a beautiful view over Campix and are in the sun the longest at the end of the day. An inside kitchen offers two gas rings and a fridge. Water, showers, toilets etc. are available at the camp's central facilities.
Or rent a more comfortable 4/5 persons bungalow Gitotel with its own kitchen, toilet and bathroom.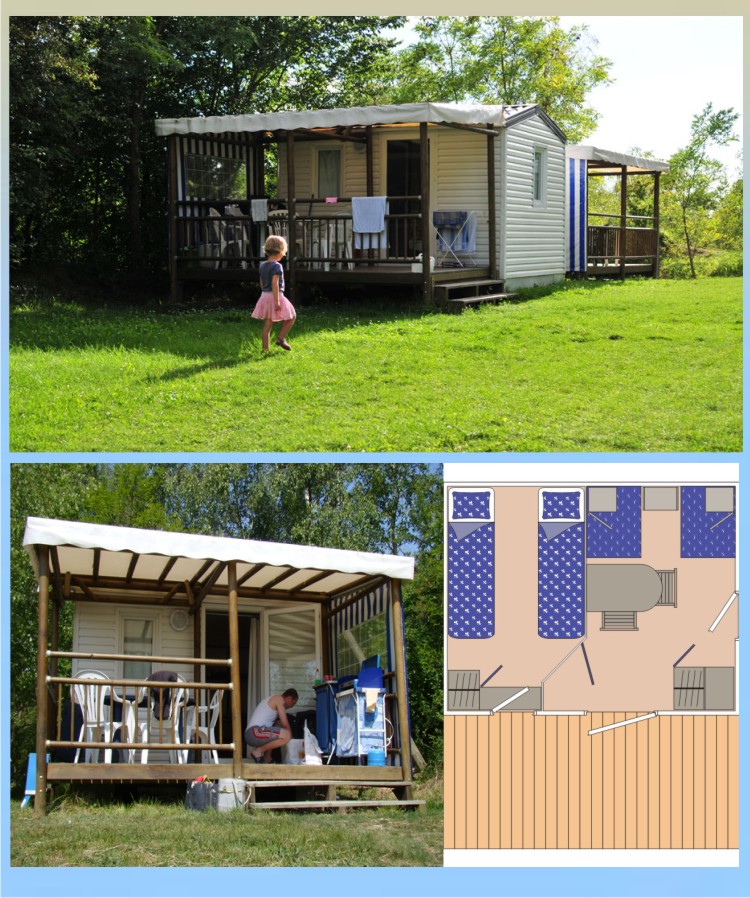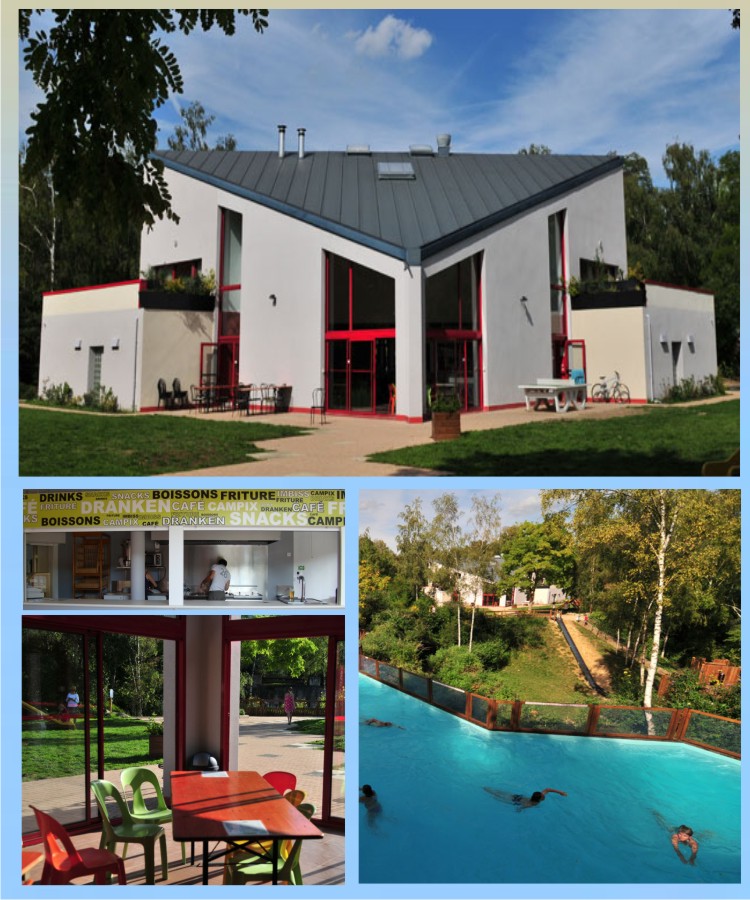 The sanitary facilities, practically in the middle of the lot, are equipped with hot showers (tokens are not required), hair dryers, sink bowls and washing & drying machines.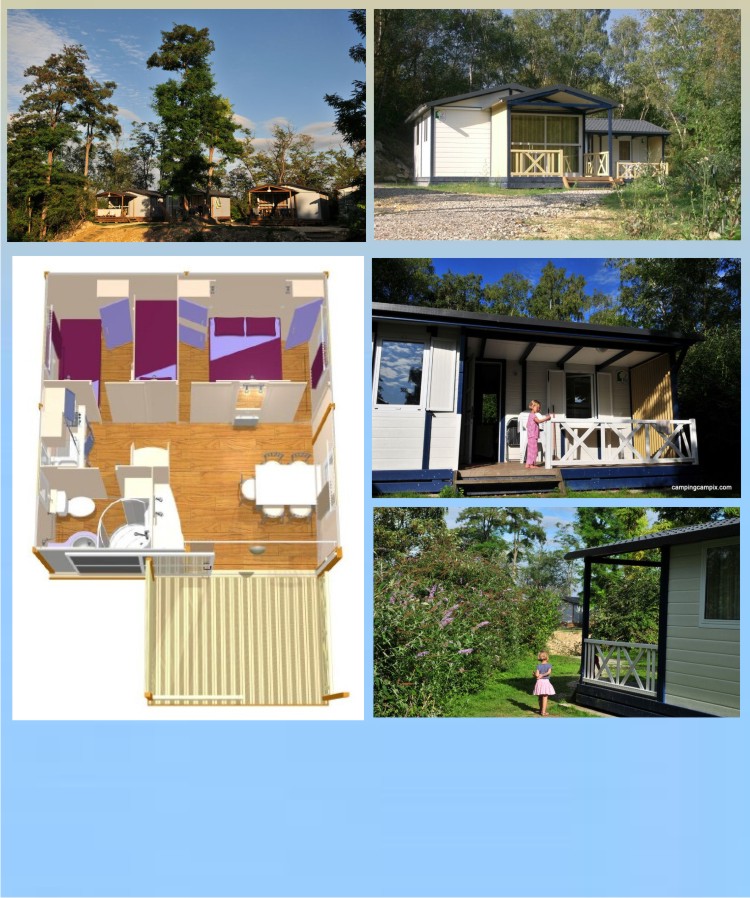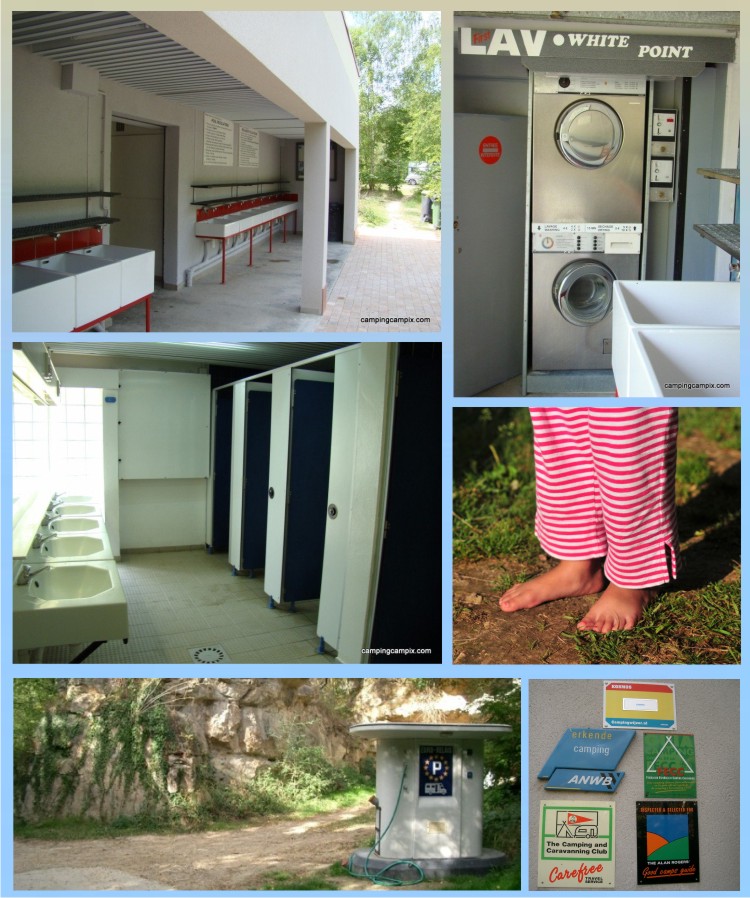 The camping is a good base from which to explore locations to the north of Paris:Beauvais, Amiens, Compiègne etc. Nearby, Chantilly has its famous castle and museums; Senlis offers a variety of good, casual restaurants and fine shopping. Campix advertises its close proximity to Parc Asterix (20km), Paris (45km) and Euro Disney (70km) and is well suited for occasional visits to Paris.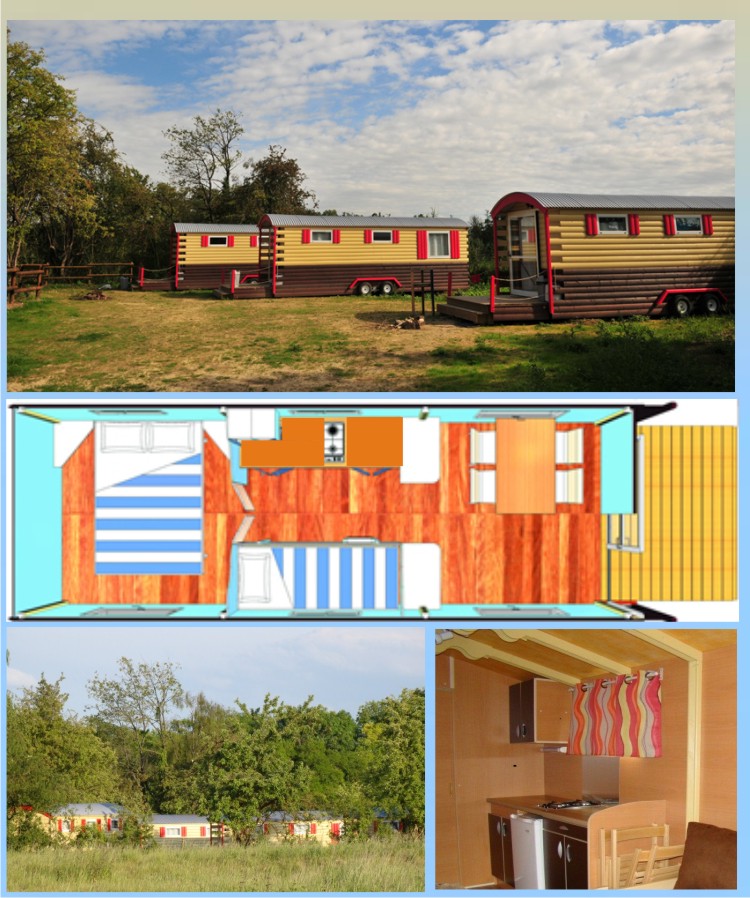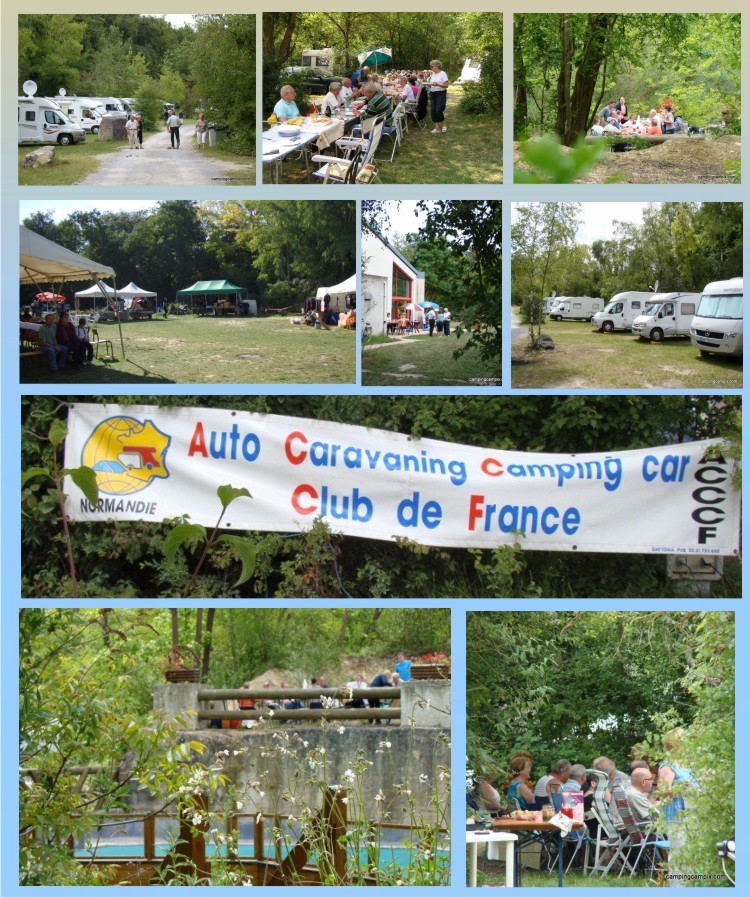 Pet lovers: in the immediate proximity of the camping, in St Leu, is a very friendly veterinarian who can accomplish all the necessary formalities concerning your animal's journey back to the UK. The camp manager speaks fluent English and personally monitors conditions throughout the grounds. He goes to great lengths to explain and to assist tourists in visiting the local region of the Oise Valley and areas further a field.